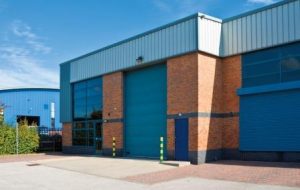 Compello Fitness, Pepperoni Palace, Cycle City, Brunch Limited, Fantasy World and Incartec are the latest in a strong line-up of occupiers to locate their businesses at York's premier business park, Clifton Moor.
Joint agents Flanagan James of York, and the Leeds office of Ryden secured the six new tenants on behalf of clients of Cornerstone Real Estate Advisors Europe LLP, agreeing a variety of terms, with leases ranging from 3 to 10 years and rents from £8 to 10 per sq ft. Just under 7,000 sq ft was let in total, with unit sizes ranging from 916 to 1,808 sq ft.
The new occupiers offer a variety of goods/services including fitness, food, fancy dress and vehicle repair, further adding to the diverse tenant mix at the 440,000 sq ft business park.
Richard Flanagan of Flanagan James commented: "The number of new lettings in 2013 is testimony to the popularity of Clifton Moor which is a well-established business location with a diverse range of occupiers. I am confident that in 2014 the estate will continue to attract further businesses and that we will be announcing even more new and diverse tenants than last year as the market continues to improve."
A range of industrial, storage and retail units from 900 to 5,730 sq ft remain available to let at Clifton Moor, for further information contact Richard Flanagan at Flanagan James on 01904 409590 or Dan Smith at Ryden on 0113 243 6777.