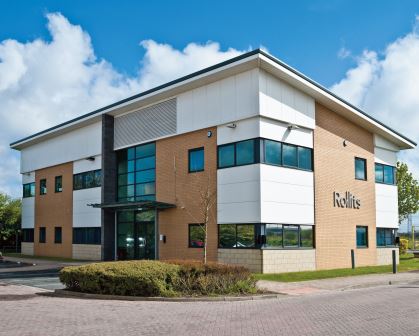 Forsyth House, a 6,000 sq ft office building at Monks Cross, York, has been sold by Flanagan James Property Consultants, on behalf of undisclosed private investors.
The high quality detached office unit with 22 car parking spaces has been acquired by Rollits LLP Solicitors to facilitate the relocation of their York office from Rowntrees Wharfe, where they had been previously located for 25 years.
Richard Flanagan of York based Flanagan James Property Consultants said "the disposal of Forsyth House was a rare opportunity to acquire a freehold, high specification, office building with dedicated car parking on a popular Business Park". He continues "with an asking price of slightly under £1,000,000, this proved to be an extremely popular prospect, which I am sure will serve Rollits well over the years to come".
Ralph Gilbert, Managing Partner of Rollits adds "The availability of Forsyth House presented an ideal opportunity for Rollits to purchase a prestigious office building to accommodate our future needs. We are excited about the continuing success of our practice and our move to Forsyth House in Monks Cross demonstrates our commitment to the development of our York base".