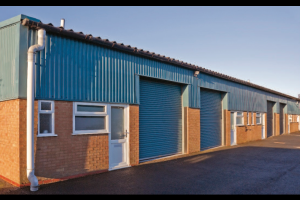 A flurry of lettings of industrial units have recently been completed at Clifton Moor,
York, proving its continued popularity for a variety of businesses.
The industrial units, owned by clients of Cornerstone Real Estate Advisers Europe LLP, form part of the Auster Road complex totalling some 388,000 sq ft, and comprise a range of unit sizes from 900 sq ft upwards. It is an established trade counter location with on-site security, and offers flexible lease terms to occupiers.
Richard Flanagan of Flanagan James Property Consultants, who advises the owners, adds "over the past 4 or 5 weeks half a dozen new lettings have completed to a range of different businesses, including MITIE Landscapes Limited, UPVC Maintenance Limited, and Fantasy World". He continues "these units provide very useful grow-on space for businesses, something which is in short supply in the York area".
Justin Heaven, owner of fancy dress and costume hire business Fantasy World, has taken a new lease on Unit H, Auster Road, Clifton Moor, and comments "the established location and size of units available made Auster Road at Clifton Moor the perfect choice for relocation; it provides the flexibility needed to accommodate the expansion of the business".
Businesses wishing to acquire about current availability should contact either Richard Flanagan of Flanagan James or Steven Jones of joint agents Ryden in Leeds.