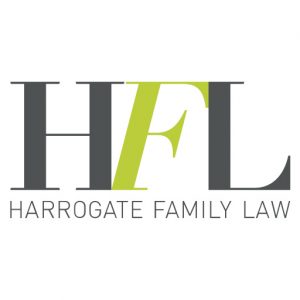 Harrogate Family Law has celebrated 5 years of providing expert and compassionate advice with a relocation to new offices.
The relocation to 30 Victoria Avenue in the heart of Harrogate town centre accommodates recent growth as well as providing space for expansion in the future. In its fifth year, Harrogate Family Law has seen expansion of the team with the addition of solicitor Claudia Gilham, who joined from a large city law firm in Birmingham. Durham University graduate Laura Mounsey is the most recent new recruit and works as a paralegal whilst studying at law school in Leeds
The nationally recognised family law firm is listed by the Legal 500 industry guide where it has topped the North Yorkshire league table for the past three years. Founder Andrew Meehan and partner Ellie Foster have both been singled out for individual recommendation in its guide to the top firms and best family law solicitors in Yorkshire.
Andrew said "the new offices in the recently refurbished 30 Victoria Avenue in Harrogate gives us plenty of room for expansion in the years ahead and, most importantly of all, it offers a discrete and welcoming environment for our clients."
"The move comes as we celebrate our fifth birthday and reach the end of another successful year for our firm, which has seen us welcome some talented new recruits. Our new office will enable us to grow our team further and strengthen our connections within the local business community" he added.
Richard Flanagan of Flanagan James Property Consultants in York, who advised Harrogate Family Law Limited in the relocation, commented "we are pleased to have been able to assist Harrogate Family Law, who share our passion for providing expert and honest advice, in this important move to new accommodation which will undoubtedly serve them well for the next 5 years and beyond."